OVERVIEW OF THE WORKSHOP
Career Counselling Program (CCP) was launched on 25th Jan with the prime aim to connect students of class 9-12th with college students who have outshined in their respective part and are motivated enough to transfer their experience to the budding youth. Our motivation relies completely on the dreary experience each one of us share and the condition of people opting for the wrong career and regretting later. The event saw a massive response of 70+ mentors mentoring one on one with 250+ mentees.
Aim of the Workshop
Provide Career Guidance to budding youth in their desired stream
Connecting with mentors
Highlight factors affecting career decision
Mentor in making informed choices
Prepare for modern needs and requirements
Mentors Testimonial
" One such opportunity was working as a mentor for LiGHT' CareerCounselling Program. Right from the orientation session to actually getting to guide young minds, was one very enriching experience. COVID times had brought everything to a standstill; but amidst this uncertainty the LiGHT committee of GYWS with the appropriate use of technology and communication, conducted this amazing programme very efficiently."
- Dr. Ojas Yadav (Medical, MBBS)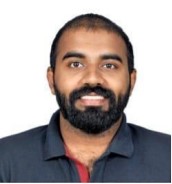 "LIGHT offered me a great real-time experience with the ambitious kiddos cum mentees from Maharashtra. These were the most cheerful, curious, dedicated mentees I have ever met. It was a mesmerizing experience for me, which has a special corner in my heart. The mentees reminded me of myself in most of the cases. They taught me to be fearless, especially "Never be hesitant to learn".
Sreeya Chilupuri (Engineering, IIT Kharagpur)

Mentees Testimonial
"It was very inspiring to participate in Phase 1 and 3. The CTMs and mentors were very friendly, Mansi(CTM) di also shared one of her personal contacts from the medical stream, as I am quite interested in Biology now and will be trying to pursue NEET. My main aim is to become an IAS and Bashu Sir(Mentor) helped me get an insight about it, as well as their own stream. It was an enlightening experience."
- Bhumika Bokde (JNV Gondia, Class IX)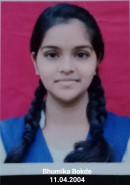 "The mentor was very friendly, Niranjana(mentor) spoke in a good manner and I got to learn about a different field than engineering, my first preference. She was highly knowledgeable in her field of Law. Phase 2 was regarding my preference, and Mr. Sandipan helped me get acquainted with the basics of engineering. I feel elated to be a part of it."
Ranjeet Kumar (JNV Sirohi, Class XI)

-->